THIS SUNDAY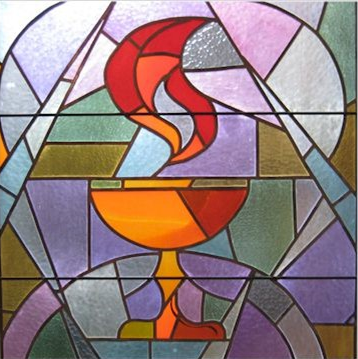 "Ants in the Pants of Faith"
Rev. Gretchen Weis
Doubt is an essential part of exploring and living our beliefs. In the words of Frederick Buechner: "...if you don't have any doubts, you are either kidding yourself, or asleep. Doubts are the ants in the pants of faith. They keep it awake and moving." Let's take a closer look at sacred skepticism and the importance of lifelong questioning as part of our faith journey to define our most important beliefs.
. . .
NEXT SUNDAY
"Celebrating Religious Freedom"
Rev. Gretchen Weis
It was 450 years ago when the Unitarian faith was declared a legitimate religion in Eastern Europe, thanks to the ground-breaking Edict of Torda. Let's take a look back at a pivotal moment in our faith history to celebrate this all-important milestone when religious freedom was declared the law of the land. It's also our annual Celebration Sunday when we announce the financial pledge results for our Stewardship Campaign for the 2018-2019 church year ahead.
. . .
SERMONS AVAILABLE
If you missed a service, or simply would like to listen to a particular sermon again, our sermons are now available on our website and are downloadable as MP3 files. Use our website link below and click on the sermon link at the top of the page and either listen or download the sermon of your choice. You can also access current and back issues of Murray Notes. Just click on the Church News link. Thanks to Bill Jones for working on these projects!

. . .
<![if !vml]>
<![endif]>
Follow
Us on
Facebook
email:
| | |
| --- | --- |
| FROM OUR MINISTER | |
<![if !vml]>
<![endif]> Remembering the Assassination
It was a Thursday evening in Memphis, 50 years ago on April 4, 1968, when Rev. Dr. Martin Luther King, Jr. was shot and killed on the balcony of his hotel room. The civil rights icon had been revered by some Americans, reviled by others. He was used to death threats. After the assassination of President John F. Kennedy in 1963, King told his wife, Coretta, "This is what is going to happen to me, also." Yet King persisted in the face of ongoing death threats, assuring his colleagues in the civil rights movement that murder could not stop the struggle for human equality.
Death threats followed King to Memphis on that fateful trip. The speech King gave the night before he was shot, seems prescient, as if he knew he was about to die. It was his famous "I've been to the Mountaintop" speech. Here is an excerpt, heart breaking in hindsight.
And then I got to Memphis. And some began to say the threats... or talk
about the threats that were out. What would happen to me from some of
our sick white brothers?
Well, I don't know what will happen now. We've got some difficult days
ahead. But it doesn't matter with me now. Because I've been to the
mountaintop. [applause] And I don't mind. Like anybody, I would like to
live a long life. Longevity has its place. But I'm not concerned about that
now. I just want to do God's will. And He's allowed me to go up to the
mountain. And I've looked over. And I've seen the promised land. I may
not get there with you. But I want you to know tonight, that we, as a people,
will get to the promised land! [applause] And so I'm happy, tonight. I'm
not worried about anything. I'm not fearing any man. My eyes have seen
the glory of the coming of the Lord!
News of King's death filled the airwaves, as shocked, grieving, angry people took to the streets that night and rioting began in virtually every major American city. I was a teenager in 1968 and still remember the shocking images, the racial divide of the times. President Lyndon Johnson did address the nation from the White House the following day, yet most of the rest of white America remained silent in the aftermath of King's assassination, as black America raged. The majority of America's urban centers were on fire, as police confronted black protesters from coast to coast with tear gas, rubber bullets, clubs, fire hoses, dogs.
Many cities shut down as rioting continued, including mid-sized Milwaukee. My father and so many other suburban professionals were unable to get to work on that Friday because of the rioting. Urban rage throughout America continued into and over the weekend.
This was to be a life-transforming weekend for me. My family went to church as usual that Sunday, at our small, all-white suburban Presbyterian church. And what happened there rocked my religious faith to the core.
Our nation had just lost its lion king, our guiding compass of moral certainty, courage and righteousness. Most of America's inner cities were raging, burning. Our nation seemed on the verge of civil war. And yet our minister on that Sunday morning 50 years ago said nothing - NOTHING - from the pulpit about the events of the past few days. NADA. ZIP. As if the assassination of Dr. King and the resulting grief and anger pouring out into American streets was inconsequential, non-events, not even worth mentioning on a Sunday morning to a group of white Christian worshippers.
What the heck???!!!! It was then that I began to question any faith, any church, capable of ignoring Dr. King, and the racial injustice tearing our nation apart. How could a church of supposed Christians in good conscience ignore Dr. King, ignore his non-violent struggle for civil rights and his Christ-like messages, his vision, his dream of love and equality for all people of all races and all socio-economic circumstances?
So, in that heart breaking week 50 years ago, America lost a brave prophet of justice, a prince of peace, and I lost my faith in the Christian experience of white, suburban America.
Circle of Life
<![if !vml]>
<![endif]>
It is with deep sorrow that we announce that Mario Palmer, husband of long-
time Murray member Donna Palmer, died peacefully at his home on Easter
Sunday, surrounded by his family. Visitation and a memorial service for
Mario are planned for this Saturday, April 7th at the Dyer-Lake Funeral
Home in North Attleboro. Visitation will be from 9:00 am to 11:00 am, with
the memorial service beginning at 11:00 am. To view the full obituary and to
see more details about the service, please click [HERE].
Get Your Pledge Forms Turned In THIS Week! <![if !vml]>
<![endif]>
Please get your pledge forms filled out and turned back as quickly as possible. We need all forms back no later than THIS Sunday, April 8th, so we can announce our pledge totals on Celebration Sunday, April 15th, and the board can begin to create the budget for the 2018 -- 2019 church year. If you still need a pledge form, they are available in the church office, or at the back of the sanctuary on Sunday. You may return your pledge form to the special stair-step shaped box at the back of the sanctuary, or in the offering plate, or to the church office. If you have any questions, or need help, please contact Greg Wehmeyer, Stewardship Chair, at 508-216-3580 or email him at: wehmeyer.greg@gmail.com.
| | |
| --- | --- |
| RELIGIOUS EDUCATION | |
RELIGIOUS EDUCATION
THIS WEEK
Nursery is available from 9:45 am -- 11 am. The nursery is located in the Religious Education Wing and is the first room on the left.
Children (Grades K - 8):
Sunday, April 8th -- We will begin in the service and then head to classes. We begin our pillar on Self-Worth.
Youth Group (Grades 9 - 12):
Sunday, April 8th -- A Place of Wholeness curriculum with Monica Staaf and Sheila Jacobs. Topic will be Freedom. Class starts at 10 am.
Apr. 5: <![if !vml]>
<![endif]>
History of UU Classes
Thursday Nights at 6:30 pm - PLEASE NOTE TIME CHANGE
In March, Adult RE is presenting a four part lecture/discussion session of the History of Unitarian Universalism in the United States with an emphasis on how beliefs have changed.
April 5 - Session IV UU, what lies ahead?
Each session will be about one hour in length and will be a lecture followed by discussion. Each session is independent of each other. There is no sign up! Sessions will begin on Thursday, March 15th. All sessions will be on Thursday evenings at 6:30 pm in Harmony Hall.
Questions? Just ask Len Yutkins, call 508-226-3109.
Cardboard Egg Cartons Needed!
<![if !vml]>
<![endif]>


RE is in need of cardboard egg cartons for an Earth Day project. Please drop them off in Kavita's office. Thank you!
Easter Sunday
<![if !vml]>
<![endif]>
[top] Helper Bunnies hid many eggs for our Egg Hunt!
Missing: Amanda Aguiar.
[left] Our Nursery Volunteers love being with our little
ones.
RE Care Packages
<![if !vml]>
<![endif]>


The RE program is planning to send small care packages to our young adults who are attending college, to remind them that we here at Murray Church are thinking of them and miss and support them in their pursuits. Our goal is to send the packages twice a year, in the late fall and late spring, before final exams.
On Sunday, April 8th we will have cards available
during coffee hour for signing.
| | |
| --- | --- |
| FEATURES | |
Peace Walkers Visit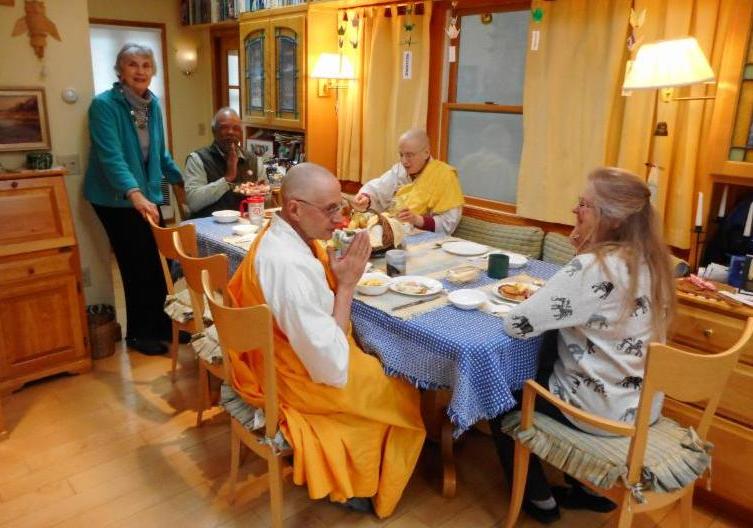 Members of Murray greet & host this year's Peace Walkers on Thursday evening, March 29th. Special thanks to Mary Whelan & Dick Bonin, and Barbara Clark for organizing Murray's hospitality.
Apr. 5:
THURSDAY, APRIL 5th at 6:00 PM
Woodman Center
Proceeds to benefit AHOPE.
Tickets at riseupandsing.org/singing/concerts or at the door.
Suggested donation:
No one will be turned away for lack of funds.
$25 for supporters
$15 for adults, $10 college students
17 and under free; all refugees free
Sponsored by Moses Brown School and Providence Friends Meeting.
<![if !vml]>
<![endif]>


250 Lloyd Avenue, Providence, RI 02906
Apr. 7:
Work Session This Saturday at 9 am!
There will be a work session on Saturday, April 7th, starting at 9 am. Work will be done to fix up the rental area. Please wear clothing for painting.
Volunteer for Coffee Hour...
<![if !vml]>
<![endif]>
If you like coffee, yummy snacks or just enjoy meeting new people, please consider
volunteering for coffee hour.
To sign-up, please click [HERE].
If you are new or if you need a refresher, step-by-step instructions and friendly hands-on training
and/or buddies are all available. Goodies may be bought or baked.
It's easy! It doesn't require a lot of extra time (show up at 9 am to get the coffee going and setup, clean up takes about 1/2 an hour) and we really need volunteers! Let's keep Murray members and friends caffeinated and in the happy zone.
Questions?
Contact Monica Weil at monicaweil@gmail.com or call/text 401-441-8999,
or Barbara Clark at barbjclark@gmail.com.
<![if !vml]>
<![endif]>Murray Food Pantry
Condiments

Paper Bags

Personal Care Items
Thank you for your continued support!
Murray Church Food Pantry Team
<![if !vml]>
<![endif]>
From Green Sanctuary
Inspiration in Nature:
Looking for Quotes
<![if !vml]>
<![endif]>
Our Green Sanctuary program is building a nature trail in the
woodland behind Murray Church. The main goal is to offer a peaceful place in nature for meditation and spiritual renewal for all ages. As our lives have often become more separated from the natural world, we may need to nurture this connection and source of spiritual peace more than ever. The plan is to post some inspirational quotes on placards along the trail and near a bench that is also planned for the area.
Here's how you can help. Submit a quote that depicts inspiration you find in nature. We especially encourage quotes from UU thinkers (e.g. Emerson, Thoreau) or from our 7th Principal. Consider also quotes that would be meaningful to children. Perhaps quotes that bring in the senses (touch, sound, sight) would add extra interest. We plan to post three quotes along the trail. Please submit your suggestions to Judy DePue, email: tomjudy12@comcast.net, before April 15th.
Bring Donations for Clara Barton Guild Spring Rummage Sale
The Spring Rummage Sale will be held on Friday, April 13th, and Saturday, April 14th, from
9 am to 1 pm in Fellowship Hall. We need donations of usable clothing, shoes, jewelry, housewares, linens, books, toys - anything that you don't use any more. Please bring your donated items by Wednesday night, April 11th, so we can sort and set up. You may leave your items in Fellowship Hall. If you have any questions or need help getting your donations to church, please call Bev Hall at 508-222-9324.
Apr. 10:
Murray Men's Lunch Bunch
Inviting all Murray men to join us for lunch, the second Tuesday of each month, at Morin's Diner in downtown Attleboro. This is a very informal gathering for conversation and fellowship. No reservation required, just come as you are. If you need a ride, please call Rob Hasselbaum at 774-282-0818, a few days in advance, and transportation will be arranged.
The next luncheon is on Tuesday, April 10th at noon.
Look for us in the back room of Morin's, if you don't see us -- just ask!
WE COULD REALLY USE YOUR HELP
to Unload Food Delivery Trucks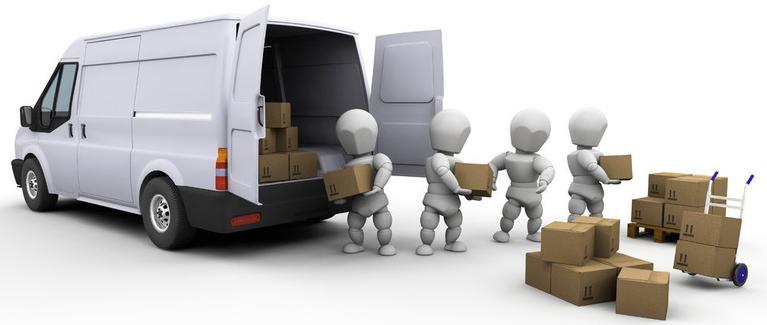 The Food Pantry receives food twice a month, and we need help receiving the delivery. Food pick-up times are the 2nd and 4th Wednesdays each month. The trucks need to be unloaded requiring some lifting.
This is one way Murray reaches out and is visible in the community, but it takes many volunteers to receive and distribute the food. If there are any strong bodies available on those days, who would like a light workout, please contact:
Roger Boucher at 508-838-8249, or email at cedarzin@comcast.net
Thank you!
Friday, April 13th & Saturday, April 14th
In Fellowship Hall, from 9 am -- 1 pm.
Apr. 30:
May 6: Dedicated Offering Update
<![if !vml]>
<![endif]>
YES, we raised $1840 in our March Dedicated Offering. We met the challenge - so our donation will be doubled by the Julie and Brad Bradburd Fund. What's next?
On May 6th, we will hold our BLUU Sunday Service, in which we will speak the words and sing the music of African Americans, and Black UUs in particular. Through this service, we will support the perspectives, the voices, and the leadership of Black women and men in our denomination. We hope to transform past practices into new commitments to be inclusive, just, and racially diverse. We hope to become even more true to our UU Principles.
Thank you!
The Murray Social Concerns Committee
<![if !vml]>
<![endif]>May 6:
Sunday Book Group
THE SUNDAY BOOK GROUP meets the first Sunday of the
month at 11:30 am in the John Murray Room. All are welcome. Please feel free to bring a bagged lunch. The Mission of the Book Group is for open-minded people to select, read and discuss interesting books that broaden our minds and challenge how we perceive the world. Books are chosen by consensus, of reasonable length, and library accessible.
On Sunday, May 6th, we will discuss,
BRAIDING SWEETGRASS:
Indigenous Wisdom, Scientific Knowledge and the
Teachings of Plants by Robin Wall Kimmerer.
As a botanist and professor of plant ecology, Robin Wall Kimmerer has spent a career learning how to ask questions of nature using the tools of science. As a Potawatomi woman, she learned from elders, family, and history that the Potawatomi, as well as a majority of other cultures indigenous to this land, consider plants and animals to be our oldest teachers. In Braiding Sweetgrass, she intertwines these modes of awareness, the analytic and the emotional, the scientific and the cultural, to ultimately reveal a path toward healing the rift that grows between people and nature.
Looking for Furniture Donations
<![if !vml]>
<![endif]>Our friends at AHOPE (Americans Helping Others ProsPEr) have been resettling a number of new families into our area and are in need of more furniture - living room couches, chairs, coffee and end tables, kitchen tables and chairs, bed frames and dressers, etc. These new families include quite a number from Puerto Rico -- people whose homes have been totally destroyed or for whom electricity has not yet been restored.
The good news is that AHOPE will come to you to pick up any furniture you have to donate.
Please contact Mayss Bajbouj at 508-496-7733 to schedule a furniture pick-up.
Remembering... (continued)
I left church throughout college and during my 20s and 30s. Had I known about Unitarian Universalism at the time, about this faith's long history of partnering with Dr. King and supporting the civil rights movement, perhaps I would have returned to church, to religious faith, sooner than I did. Perhaps I might have even gone to seminary right after college, to begin serving the cause of highest love and justice through ministry sooner than I did.
But, shoulda, coulda, woulda, I arrived at my call to ministry when I was fully ready to answer that call, and am right where I want to be, serving you, here, now, and serving the racial justice needs of this day and age. Because it is obvious the work of racial justice didn't end when civil rights laws went into effect in the mid-60s. The pain and sting of systemic racism continues, relegating many beloveds into second class citizenship to this day simply because their skin has more melanin than mine. Racism isn't just a black problem, it's an all-of-us problem.
I understand more fully now that my white Presbyterian minister 50 years ago was exercising the ultimate white privilege - the privilege to ignore the pain, the rage, the experience of black America, to pretend that racial injustice didn't matter, wasn't important, didn't have anything to do with him and with the white people sitting in the pews in front of him on that Sunday morning five decades ago. I now understand more fully that white silence supports the status quo, keeps systems of racial injustice firmly in place.
And, as if white silence weren't destructive enough, our current political climate is empowering the slimy voices of racial and religious hatred to rise up again. So, the work of racial justice continues, now more important than ever for a new generation. We are called 50 years after the assassination of Dr. Martin Luther King, Jr., to find our voices of dominant culture privilege, to speak truth to power that Black Lives Matter just as much as white lives. That it is high time for all of America to work together to dismantle conscious and unconscious systems of privilege and bias - to realize King's dream that all people should be judged by the content of their character, and not by the color of their skin.
Come, then, let us be about this life transforming work, to build the Beloved Community of love, equality and justice that Dr. King taught us. Black Lives Matter to us. It is the moral ground we stand upon to live our faith, our values, out loud in today's America. Let's get about this work of our Black Lives Matter banner. For all those interested in joining in this project, please contact Bruce Field, chair of our Social Concerns committee, at bfwine16@comcast.net.
Please join us this Sunday as we explore the importance of questioning and doubt in the journey to strengthen our values and our faith. I love these words from theologian Frederick Buechner: Whether your faith is that there is a God or that there is not a God, if you don't have any doubts, you are either kidding yourself or asleep. Doubts are the ants in the pants of faith. They keep it awake and moving." And, I can assure you, THIS minister will also talk about Dr. King and his legacy from the pulpit this Sunday!
In the service of love, faith and justice,
Rev. Gretchen
Members of Murray and the community gathered Wednesday evening, April 4th, to toll the church bell 39 times in memory of MLK on the 50th anniversary of his death. Church bells were tolled all over the nation yesterday at the time he died in 1968.
SNOW CANCELLATION INFORMATION
If the weather outside is frightful, the minister and board president will confer to determine if worship services must be cancelled by 6:30 am on a Sunday morning. WBZ-TV, WCVB-TV5, FOX25 and WPRI-12, FOX Providence will air any Sunday Service cancellations during the morning news.
Websites for cancellations:
CBSBoston.com, WHDH.com, WCVB.com
Cancellations will also be posted on our website and Facebook page:
Be sure to "Like" us to see updates in your news feed.